1095 Express
---
---
Any day we expect this filing requirement for Health Insurance to go away but until it does our program is the easiest way to meet your obligation.

Our program supports paperless e-filing for FREE directly from your computer to the IRS FIRE site with your own AIR TCC. No need to worry about security as you maintain control of your data throughout the entire process. Or we can print, mail and e-File your 1095's for you. Please call us for a quote 361-884-1500.

Our 1095 Express software is APPROVED BY THE IRS for mailing Black and White laser created and automatically filled-in 1094-1095 forms to the IRS.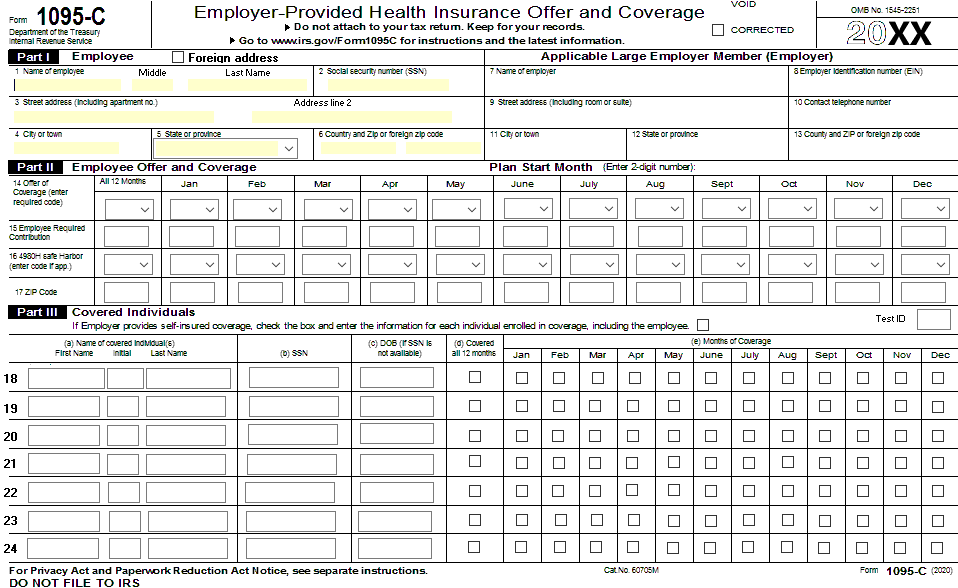 Importing data is as easy as Copy and Paste from Excel by Header Name. Sample Excel spreadsheets are available in the program. You can print all your forms on to plain paper directly from the program. No need for special forms or envelopes. These can be mailed directly to your recipients. e-Filing to the IRS AIR is available from the program as long as you have your own AIR TCC. If you are uncomfortable with the e-Filing process, we can do it for you for a fee. The cost to e-File is $75 for up to 10,000 forms. We will interact with the AIR team to get your files e-Filed and get an ACCEPTED status for you. If the file is ACCEPTED with ERRORS we will work with you to get those errors corrected and e-Filed again for a fee.
Please give us a call to discuss options and services regarding your 1094 and 1095 e-filing. 361-884-1500
Here are some helpful links and contact information for the IRS.
Contact the IRS: Special E-Mail: AirMailBox@IRS.GOV
Contact the IRS: By Telephone: HelpDesk: 866-937-4130
We also offer Print & Mail services to complete the process from beginning to end for you. Please give us a call for an individual quote: (361) 884-1500