1042-S Express
---
---
Our 1042-S software is fully compatible with all versions of Windows and we are the only software on the market that allows you to import by
Copy and Paste from Excel.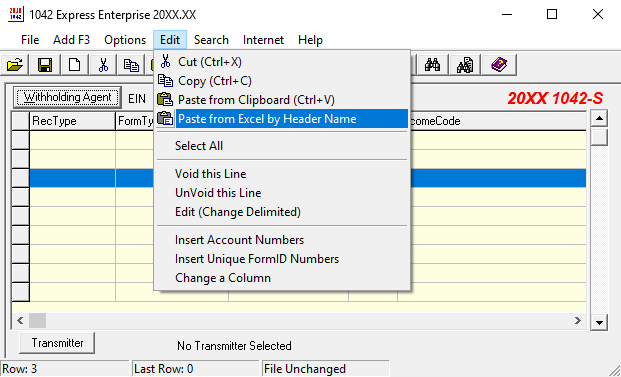 Every withholding agent must file an information return, Form 1042-S, to report amounts paid to foreign persons even if you did not withold any tax.
Separate Form 1042-S is required for:

Each Recipient regardless of whether or not you withheld tax.
Each tax rate (if you withheld at more than one tax rate) of a specific type of income that you paid to the same recipient.
Each type of income that you paid to the same recipient.
The Form 1042-S can be filed electronically or on paper, and our software supports both forms of filing.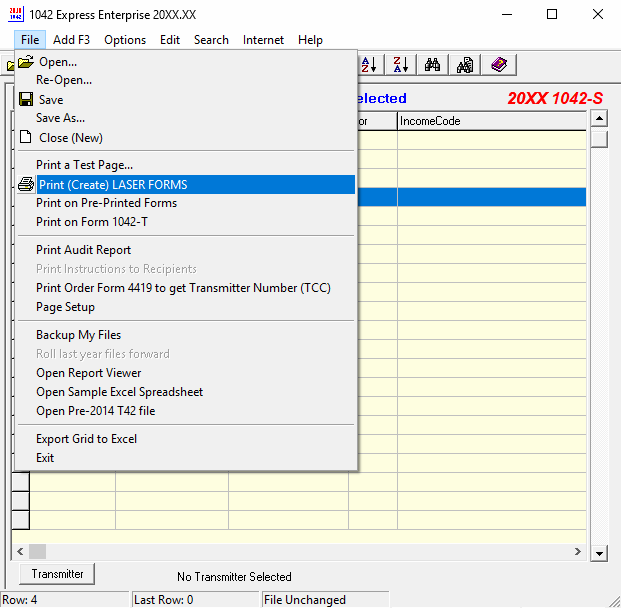 Withholding agents are required to file electronically if there are 250 or more Forms 1042-S. The electronic submissions are filed using the Filing Information Returns Electronically (IRS Fire) System but you must have your own TCC which is different than the TCC for 1099s.
Our Service Bureau can take over the task of printing, mailing and e-filing for a fee. Let us help you.